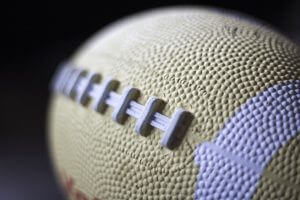 We've been waiting all summer long and it's finally September! The air is starting to cool off a little throughout Georgia. The humidity is giving way to hints of that wonderful fall air and a new football season is upon us. What's not to love? Getting ready for a season full of tailgating can be a challenge, though. But making sure you have everything you need to kick off the season right is a breeze when you come to Ace of Gray.
Get the Essentials and More
We are fully stocked and ready to rock. At Ace of Gray, our sporting goods section has everything you need to pull off the perfect season. From charcoal grills to Yeti coolers, we've got you covered. Plus, if you buy a Yeti cooler from us this fall, Ace of Gray is proud to offer the FREE ICE FOR LIFE program. That's right, we'll give you free ice for the entire life of your cooler!
Tailgating Necessities at Ace of Gray
For the seasoned tailgater, nothing comes as a surprise. But no matter how long you've been king of the lot, you can always step your game up a little more. At Ace of Gray, we have:
Hand warmers
Folding chairs
Umbrellas
Charcoal and wood chips for the grill
Propane
And so much more!
When you think of tailgating, think of us. We'll get you completely stoked and ready for whatever this season throws at you. For more information about what's in stock give us a call or stop by our location at 243 West Clinton Street, Gray, Georgia.