The Garden Center at Ace of Gray is your destination for plants, with two Horticulture, one Landscape Architecture Degree and over 25 years of experience, General Manager Christopher Davis and Nursery Manager Kelly, can help you realize that perfect Backyard Oasis. We pride ourselves on offering you the newest and highest quality plants available. The Garden Center at Ace of Gray carries a vast selection of plants, from Fruiting trees & shrubs to Annuals & Perennials and we are always looking for more. Please come and let one of us help you get started on that much need Backyard Oasis.
A happy and healthy garden gives a great boost to everyday quality of life, providing a relaxing space to enjoy in warmer weather as well as many hours of satisfying gardening all through the year. Find the supplies and tools you need for a successful garden at Ace Hardware.
Find Your Garden Essentials at Ace Hardware
The Ace Hardware Garden Center is your source for high-quality, affordable garden supplies, from tools and soil conditioners to fertilizers and plant food. Our range of essential gardening supplies contains everything you need to keep your yard in prime condition season after season.
Essential Gardening Equipment and Tools
Our garden tools section is packed with equipment to make your gardening life easier. Find what you need to make lawn maintenance a breeze with essential tools and equipment, including:
Rakes
Wheelbarrows
Pruning tools
Shovels and other digging tools
Ace has what you need to make light work of tough jobs and keep your lawn and garden looking great.
Garden Soil and Seed Compost 
Healthy plants rely on high-quality, nutrient rich earth, and our range of soils and composts helps you create those conditions. We supply garden soil in bulk for building or improving your outdoor flower and vegetable beds, along with smaller packs of potting compost perfect for sprouting seedlings and growing houseplants in containers.
Soil Conditioners 
We offer a wide range of soil conditioners you can use to improve the soil quality in your garden to suit a variety of plants. Our products can improve drainage, help correct acidity or alkalinity problems and encourage a robust subsurface eco-system for your plants to thrive.
Fertilizers and Plant Foods 
If your garden soil could use a little help with nutrients, our range of liquid plant fertilizers, powdered plant foods and slow-release nutrient granules are available in formulations to suit your favorite gardening activities. Browse our vegetable garden supplies section to find the right plant food to maintain the best lawn on your block, help your future harvest or grow a stunningly colorful floral garden.
Seeds, Bulbs and Starters 
Our range of bulbs and seeds is carefully selected to encourage high growth rates and healthy plants, whether you're cultivating herbs for the kitchen, vegetables for the dinner plate or flowers for a beautiful summer display. Combine our seeds and bulbs with seed trays, bulb planters and peat pots to ensure a great start to your seedlings' lives.
Hydroponic Gardening
Hydroponic gardening may seem complicated, but it doesn't have to be. The hydroponic gardening section at Ace Hardware has the supplies and equipment necessary to help you start your hydroponic gardening journey without any worries.
Growing your plants and food in a way that is eco-friendly and saves space and water is possible with our amazing hydroponics range of essential gardening equipment, including grow lights, feed solutions, moisture meters and shelving.
Shop online for speedy home delivery or bring your gardening supplies list into your local Ace store and we'll help you find the essential items you need with free expert and friendly advice.
---
Bonnie Vegetable Plants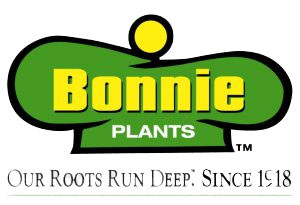 Gallon Vegetable Bonnie Sku: 712005
4.5″ Assorted Vegetable Bonnie Sku: 712010
6pk Vegetable Bonnie Sku: 712011
10″ Black Pot Vegetable Bonnie Sku: 717821
Hanging Baskets
11″ Hanging Baskets Sku: 711712
12.5″ Hanging Basket Sku: 713071
Coco Liner 14″ Hanging Baskets sku: 715548
Assorted Annuals
3.5″ Assorted Annuals Sku: 715007
4″ Assorted Annuals  Sku: 715000
4pk Assorted Annuals Sku: 710055
Gallon Assorted Annuals Sku: 714788
Gallon Assorted Annuals Sku: 714789
Quart Assorted Annuals Sku: 715020
Assorted Perennials
Gallon Assorted Perennials 714568
Gallon Assorted Perennials 719943
Gallon Assorted Perennials 710596
3 Gallon Assorted Perennials 712355
---
Tips & Advice
The lawn and garden experts at Ace are always here to help guide you down the lush, green path of yard care success. From planting tips to equipment maintenance, there's a wealth of trusted information just a click away.
---
About Plant & Lawn Care
Keep your yard healthy and green with gardening supplies, lawn products and help from Ace. Whether you want to maintain your yard's current beauty, restore a dry or patchy lawn or help your garden reach its full potential, we offer an array of plant and lawn care to help you realize your vision, including:
Weed and Plant Control: prevent ugly and aggressive weeds from taking over your yard with our selection of weed killers and fungicides, available in both sprays and granules.
Grass Seed: if your grass has worn patches or thin areas, spruce it up with specially-formulated grass seed. Choose from several types and textures of grass to match the look of your lawn.
Lawn Fertilizers: cultivate lush, green grass with lawn fertilizers from Ace. Choose between natural organic, inorganic and synthetic organic fertilizers to find the best option for your yard.
Plant and Tree Protection: protect your plants and trees from harsh outdoor elements with guard covers, tree wraps, leaf shine spray and other defensive items.
Plant, Tree Food and Fertilizer: provide plants, flowers and trees with the nutrients they need from our selection of plant foods and fertilizers.
Lawn Food: help your lawn grow strong with lawn food from Ace. Our lawn food promotes healthy growth in lawns, plants, trees and shrubs.
Plant Stakes: shape and support the growth of climbing vines, including fruits and vegetables. Our plant stakes are made from heavy duty wire or plastic to provide a sturdy structure as plants grow.
Mulch: mulch helps soil beds moderate temperatures, reduce weeds and retain moisture during dry spells. Browse our selection of red, black, brown or rubber mulch to find the perfect fit for you.
Along with these products, be sure to take advantage of our soils and conditioners, soil test kits, spreaders, sweepers, sprayers and watering tools. Our full assortment of lawn care products will help you get the gorgeous yard you've always wanted. If you need help picking out the garden supplies you need or getting inspiration for your next big project, don't forget to visit our tips and advice page.
We offer a variety of easy-to-follow instructions for creating and maintaining the perfect lawn, including:
How to Use a Broadcast Spreader
How to Use a Drop Spreader
Helpful Tips for Lush Landscaping
Tips to Restore a Thin Lawn
How to Get Your Lushest Lawn by Controlling Weeds
And more!
Our Current Vendors:
---
Explore More: