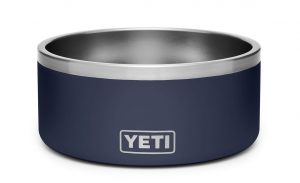 Meet Boomer™. A YETI Dog Bowl designed to be as dependable and adventurous as your best friend. It holds eight cups of refreshing water and tasty treats, and built with double-wall, non-insulated stainless steel making it incredibly durable, easy to clean, and resistant to rust and roughhousing. When they've successfully licked Boomer clean, just throw it in the dishwasher, because time is better spent on the boat, duck hunting, or exploring new trails together.
Available in Navy, Stainless Steel, Seafoam, Brick Red, and Black
Shop Local 2pk for $49.99
---
LOADOUT 5-GALLON BUCKET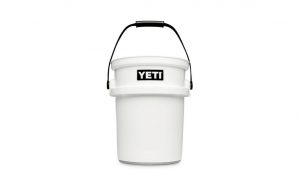 The unsung hero of hard work deserved a little attention. Our ultra-durable LoadOut™ bucket is designed for lugging, loading, hauling, baling, and stepping. Whether you're at the ranch, on the boat or in the garage, our 5-gallon bucket is nearly indestructible and ready to work. But don't depend on it for keeping ice cold, it has other jobs to do.
Available in Charcoal, White, Seafoam, Desert Tan
Shop Local $39.99
---
YETI ICE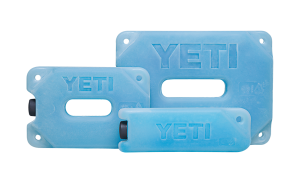 YETI ICE™ is filled to the brim with science, dialed in to the most effective temperature to maximize the ice retention of any cooler, with a durable design that is break-resistant. Its custom shape reduces freezing time and multiple size options mean that you can outfit everything from your Hopper® Flip to your Tundra® 350 with YETI ICE. It works as an ice supplement, a welcome addition to your ice stash to make sure your contents stay colder for longer.
YETI ICE 1 lb – 8″ x 2 5/8″ x 1 5/8″ $14.99
YETI ICE 2 lb – 8″ x 5 3/8″ x 1 5/8″ $19.99
YETI ICE 4 lb – 10 3/4″ x 8″ x 1 5/8″ $24.99
---
LOADOUT CADDY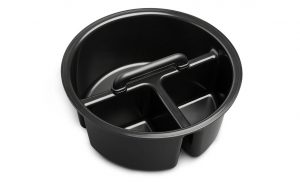 With everything the bucket can do, it's not known for its organizational capacity. This 3-compartment caddy is built YETI tough, so it's resistant to cracks and breaks when you need to fling it aside or drop it on the deck. It fits tight and stays put at the top, just below the bucket's top with a retractable grab-and-go handle, so it's lid-compatible, too.
Shop Local $19.99
---
LOADOUT LID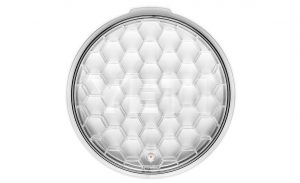 The LoadOut Lid keeps contents safe from salt spray and contained when the water gets rough. Taking inspiration from the Rambler family of lids, it's transparent, easy to remove and water-tight – but this time we brought in reinforcements. The HeftHex™ Construction makes for a more durable framework that resists cracking, even in extreme temps with up to 300lbs of pressure. If you didn't think lid technology was a thing before, this might get your attention.
Shop Local $29.99
---
LOADOUT UTILITY GEAR BELT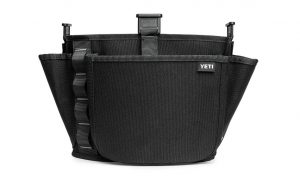 Tackle any task with the LoadOut Utility Gear Belt. The QuadPocket™ Design is specifically engineered for all your general stuff. Tools, tackle, tchotchkes, spent shells, pocket knives, dog treats, bottle caps. You get it. But we're not leaving it all up to the imagination. Our HitchPoint™ Grid webbing fits the YETI MOLLE bottle opener and the YETI MOLLE Zinger, so you're equipped for anything—like popping open a cold beer.
Shop Local $39.99
---