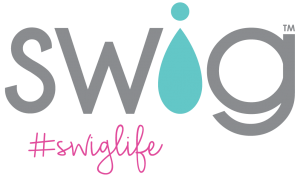 Swig Life designs and sells drinkware and drinking accessories made for all the moments in your life. We want you to enjoy life with us, from your carpool coffee, to your evening exercise, to your weekend wine. Our products will make you feel good about using them – because they are eye-catching, well-made and eco-friendly. And they will make you feel even better about gifting them – because you will want all your friends to enjoy Swig Life too! We are intentional about making products women will love to buy and give in all stages of life – from grandmas to grads, besties to boss ladies, and moms to millennials. Come take a swig of life with us!
Add a monogram to any Swig Drinkware starting at just $3!
Please allow up to 1-week turnaround on Monogramming!


TRAVEL MUG
MEGA MUG
STEMLESS
Barware/Accessories
Tag Swig by @SwigLife or #SwigLife to be featured on their website!
CALL THE STORE AT (478)986-9200 FOR INVENTORY QUESTIONS