During the year we have a variety of different products we get in for a specific season. For Fall we always get pumpkins, gourds, corn stalks, and mums and Christmas, we get big Frasier Fir Christmas trees, poinsettias, and wreaths! No matter what season, we can always find you exactly what you're looking for with our helpful and knowledgeable sales associates!
Fall
During Fall we have a large assortment of mums, pumpkins, gourds, corn stalks, and so much more! Currently, we are waiting for the arrival of our Pumpkins, Gords, and Corn Stalks, but we do have a beautiful assortment of mums! We sell Large mums for $6.99, Xlarge mums for $9.99, and Jumbo mums for $19.99 in a variety of colors! Hurry in today and shop for mums!
Halloween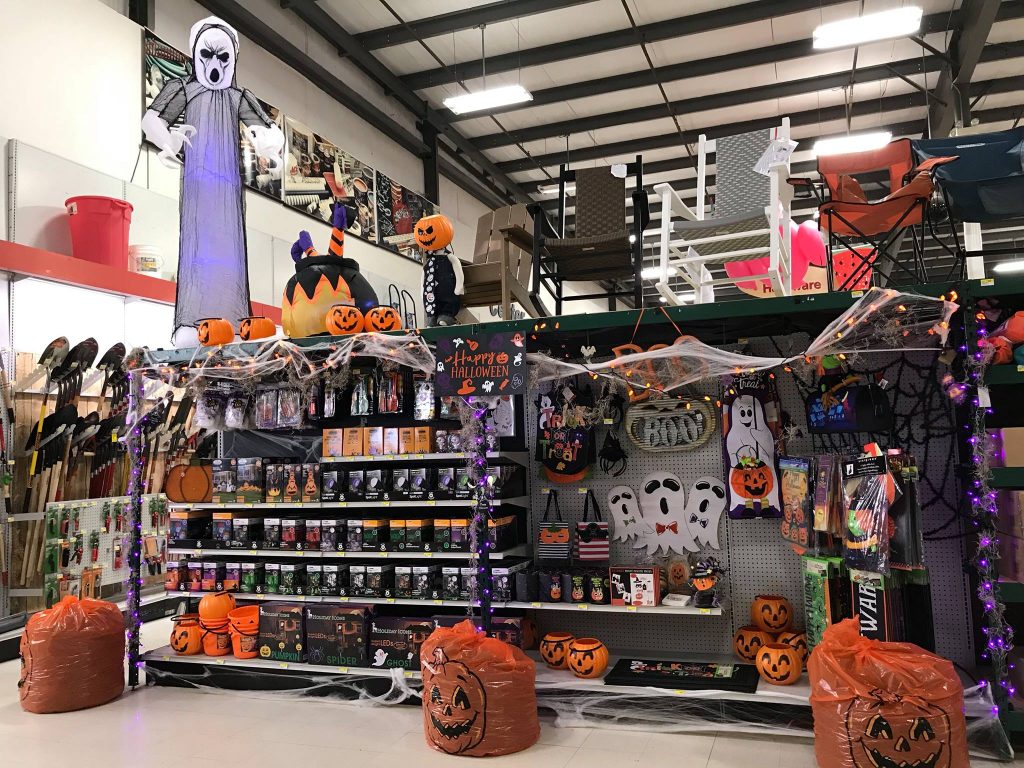 Halloween is up and ready to SCARE! Check out our huge blow up lawn decor, our LED spooky lights, and pumpkin carving kits! Get ready Halloween cause here we come!