Did you know we perform Pool and Hot Tub Water Tests for FREE?
Just bring a sample to the Pool Lab at the store and we will tell you exactly what you need to get your pool oasis ready for the season!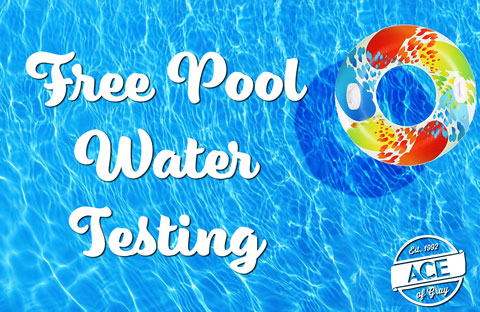 Just bring a Pool Water sample to the Plumbing Lab at the back of the store for a FREE Pool Water Test! Get your results in minutes and have a knowledgeable sales associate tell you exactly what chemicals you need to get your pool ready for the upcoming season!
Seasonal How To's:
*Please call the store at (478)986-9200 for Inventory questions!*
---
We have limited stock so hurry in today and #ShopAceofGray!