The Garden Center at Ace of Gray is your destination for plants, with two Horticulture, one Landscape Architecture Degree and over 25 years of experience, General Manager Christopher Davis and Nursery Manager Kelly, can help you realize that perfect Backyard Oasis. We pride ourselves on offering you the newest and highest quality plants available. The Garden Center at Ace of Gray carries a vast selection of plants, from Fruiting trees & shrubs to Annuals & Perennials and we are always looking for more. Please come and let one of us help you get started on that much need Backyard Oasis.
Read this Month's Kelly's Korner Gardening Tips by clicking here! 
Limelight Hydrangeas are starting to BLOOM!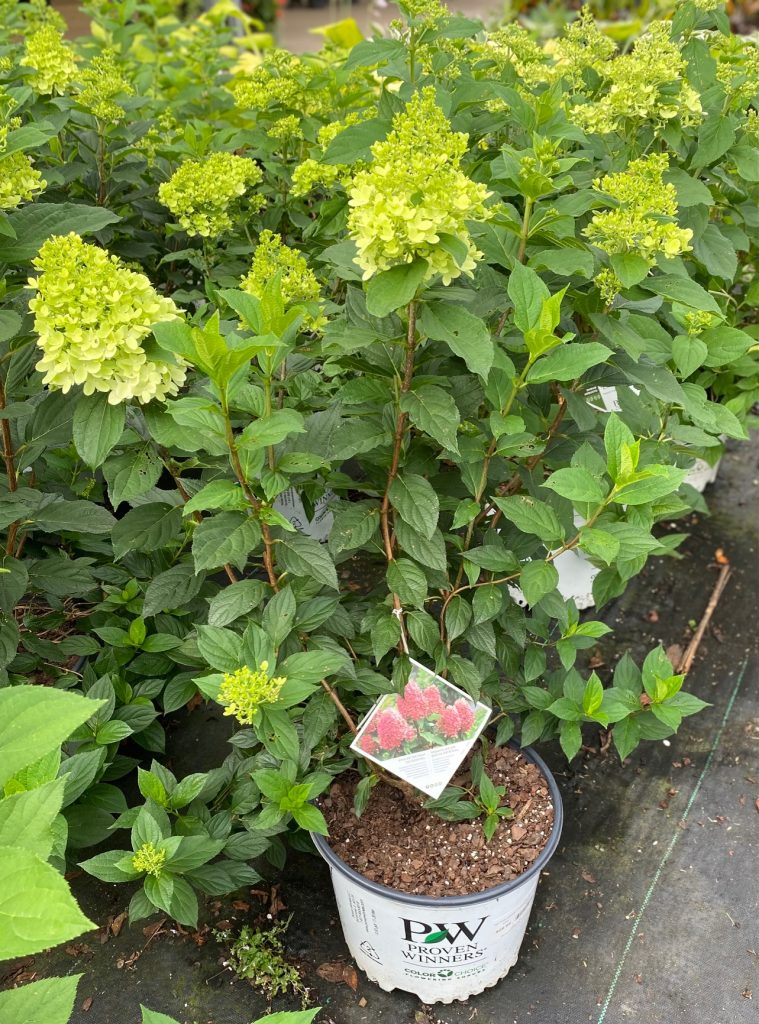 Get a 3Gal Pot for just $29.99!
Garden Seeds are HERE!
Potato Kennebec Seed 5lb $9.99 Sku: 700554
Potato Red Norland Seed 5lb $9.99 Sku: 700555
Potato Red Pontiac Seed 5lb $9.99 sku: 700553
Potato Russet Seed 5lb $9.99 Sku: 700556
Annual Assorted Color Bowls
$19.99 Color Bowl 715489
$24.99 Color Bowl 715008
$29.99 Color Bowl 715488
$39.99 Color Bowl 715005
$49.99 Color Bowl 715490
Assorted Annuals
4″ Assorted Annuals are $4.29 each or 10 for $35 Sku: 715000
4pk Assorted Annuals are $2.49 Sku: 710055
Gallon Assorted Annuals are $7.99 or 6 for $36 Sku: 714786
Gallon Assorted Annuals are $9.99 Sku: 714788
Quart Assorted Annuals are 44.99 Each Sku: 715020
Assorted Perennials
Gallon Assorted Perennials $7.99 714568
Gallon Assorted Perennials $9.99 719942
3 Gallon Assorted Perennials $19.99 714590
Bonnie Vegetable Plants
Gallon Vegetable Bonnie $7.99 Sku: 712005
4.5″ Assorted Vegetable Bonnie $4.29 or 10 for $33.99 Sku: 712010
6pk Vegetable Bonnie $4.29 or 6 for $19.99 Sku: 712011
10″ Black Pot Vegetable Bonnie $19.99 Sku: 717821
Hanging Baskets
11″ Hanging Baskets are $19.99 each or 2 for $28 Sku: 711712
Coco Liner 14″ Hanging Baskets are $39.99 each Sku: 715548
Our Current Vendors: