Ace of Gray is your destination for Work & Play! Whether you are fishing on the lake, working in the sun, or headed out for a round of golf, Costa del Mar sunglasses are perfect for you! With over 125 pairs in stock, we are sure to have the pair that you are looking for!
Men's Polarized Sunglasses are assembled in USA and built for life in, on, or around the water. Every pair of Costa Men's Sunglasses include the best polarized lenses on the planet made with patented technology that provides UV protection, eliminates glare, and relaxes your eyes so you can relax on all of your outdoor fishing, boating, and salty beach adventures.

Protect
As the people exploring the wide and vast world, we share a responsibility to protect its watery wonders. And that means abiding by a vision that extends beyond ourselves-one that is provided by every pair of Costas.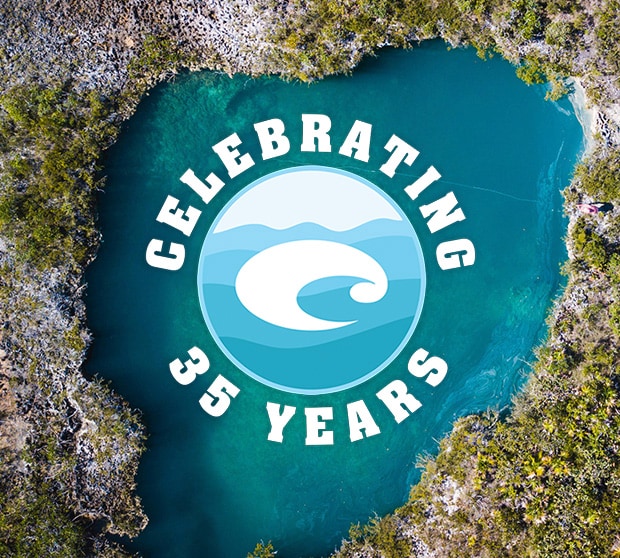 35 YEARS, 35 BEACH CLEANUPS
Costa celebrated 35 years of providing the best polarized sunglasses on the planet in 2018! Since we were born on the water, we alongside volunteers, helped protect what we love – the beach! From October 1st to December 31st, our Kick Plastic campaign joined forces with the Surfrider Foundation and hosted 35 beach cleanups around the country.
THE UNTANGLED COLLECTION. REBORN ON THE WATER.
Every year, an estimated 640,000 tons of discarded fishing material makes its way into our waterways. Discarded fishing nets are the most harmful form of plastic pollution in our oceans. But, in partnership with Bureo, we're helping to change that. Made of 97% to 100% recycled fishing nets, our Untangled collection of sustainable frames includes Core Performance and Beach Lifestyle options that are as good for fishing as they are for the ocean.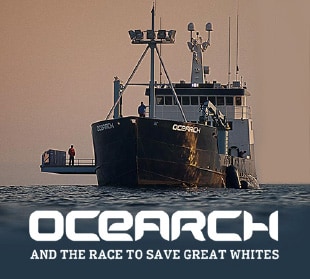 BORN ON THE WATER. MADE TO PROTECT IT.
Costa believes in making products with a purpose, that's why we've partnered with OCEARCH® to surface a brand new collection of Great White Shark & Tiger Shark inspired sunglasses, shirts, and hats.
Costa Sunglasses Repair Program 
Please call the store for questions about availability – (478)986-9200!