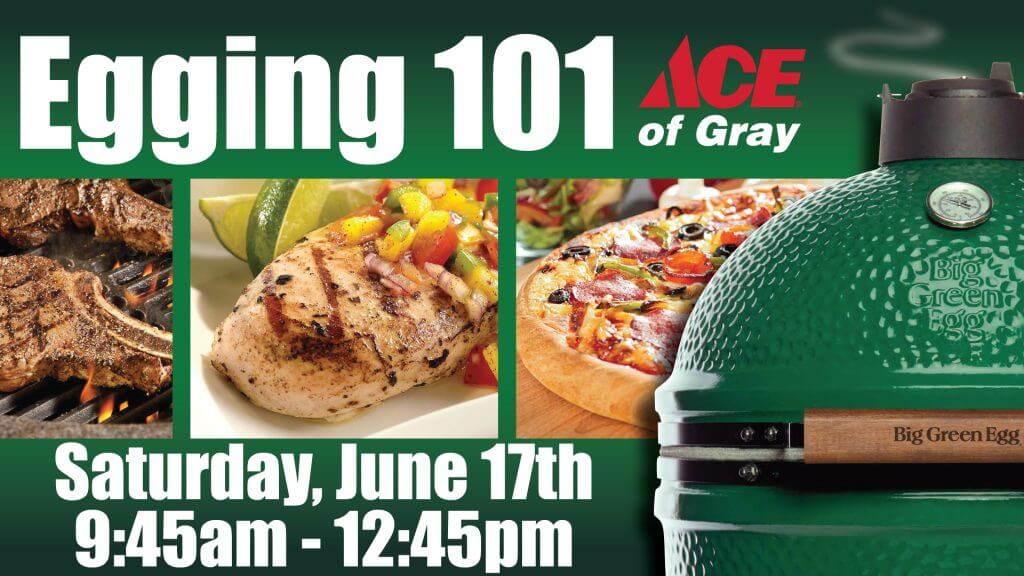 Are you wanting to gain some experience on a Big Green Egg or are you interested in learning new tips or tricks, then this is the class for you. We are bringing you two of the South's Biggest BBQ Gurus to show you some of what they knows. All classes are between 2 to 3 hours of instruction and include sampling of the created dishes, interactive instruction, a copy of all recipes covered in the class, and will also cover the following itmes:
*Lighting
*Temperature Control
*Essential Tools
*Basic Setups
*Tips & Tricks
*Egg Maintenance
9:45am – Guest check-in with Meet and Greet
10:00am – Appetizers Server – Chef Introduction – Demo begins
10:30am – Spatchcock Chicken
11:15am – Break
11:30am – Grilling the perfect Steak
12:15pm Chicken, Steak and Sides are served
12:45pm – Dessert – Q&A – Wrap Up
Here's a little about Kevin of Four 41 South and Ryan of Lane's
Nothing is better than sitting down to a meal with family and friends. Connecting over food is something I had done for years. I never thought my favorite hobby would become my favorite job, if you can call it a job. I started Lane's BBQ to serve others just like I serve my family, friends and of course God. With the support of my awesome wife, Stacey, we took that leap of faith and jumped all in. Lane's BBQ wouldn't exist without all of the support of our customers. I hope the food we share together will bring many smiles to your faces, just like it's done for years in our home.
My name is Kevin,  and my wife Maggie have been married for 17 years and we have three great children! My passion for cooking was learnt early on watching my granddaddy Ward and the joy it brought him and the fellowship it brought around the table. To this day, I can remember him telling me how happy it made him watching family enjoy his food. My grandparents house was off of 441 outside of Athens along with generations  of my family growing up in Watkinsville and off of 441.  I have always been passionate about cooking and over the last fews years this passion  and  would love to share with others. Four 41 South was born because of encouragement from family and friends.
By taking our class you will receive special class pricing on all Big Green Eggs and 10% off all grill and grill accessories at Ace of Gray the day of the class!
Our classes are taught in a non-heated/cooled space, so please dress appropriately for the weather. We will provide water and sodas.