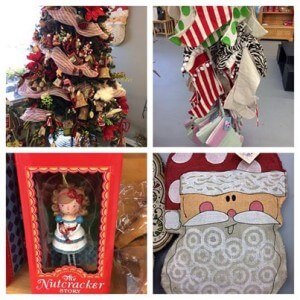 Are you a planner, a DIYer, or a mom whose kids are hanging onto Christmas with both hands? There's no reason not to take advantage of the décor and apparel sales at Ace of Gray. Our seasonal home ornaments, holiday toys and stocking stuffers, and cute Christmas sweaters are now 75% off! Hurry in before the Easter season sweeps through your favorite home improvement store.
Preparing for Next Christmas
Smart shoppers know that post-holiday sales provide a unique opportunity to buy beautifully crafted, elegant Christmas decorations at a fraction of the cost. Now is the time to buy the Willow Tree Nativity that will grace your mantle for years to come. You might have to tuck your new ornaments, artificial wreaths, and cute Santa signs into storage, but trust us: when next December rolls around, you'll be glad you did.
Upcycling and Crafting
Whether you're new to upcycling or you're a crafting pro, sale Christmas decorations offer endless options for repurposing. Choose your favorite color of Valspar paint, stock up on craft glue and basic brushes, and turn those red and green ornaments into classic home decorations you can display year-round. For home craft experts, take your décor to the next level with the addition of sparkles and buttons, or create an entirely new piece by combining elements into something unique.
Christmas in January
It's a joy to watch kids' faces light up with the magic of Christmas each December. The twinkling lights, the promise of toys, and the bright colors of the season sweep into their innocent smiles, warming the hearts of friends and family. But some kids don't want to let go of the holiday season. If your son or daughter misses the Elf on the Shelf, Nutcracker, or Santa plush doll they fell in love with at Christmas, rekindle the magic with "your Elf's best friend" or "Santa's Winter Helper."
Stop by Ace Hardware of Gray, GA for unbeatable deals on Christmas home décor and holiday toys.