It's hard to believe that spring is almost here. The weather in Gray is fluttering between chilly, overcast mornings and warm, sunny afternoons, making us yearn for the beauty of spring blooms. Truckloads of fresh spring bulbs, seeds, and flowers are en route to Ace of Gray, but there are plenty of lawn care tasks to keep you busy until they arrive.
Lawn Maintenance
Our lawns have had a rough few weeks. Ice, slush, and splintered tree limbs have made hazardous mud pits out of our well-groomed landscapes. Take advantage of the cool weather and tend your yard. Remove debris like broken limbs, deadhead perennials whose blooms didn't survive the storm, and fix any drainage issues the winter storms revealed in your gardens. Apply preemergent herbicides to discourage crabgrass and other spring weeds from sprouting. Continue to water your grass and shrubs, and mow cool-season grasses like fescue.
What to Plant in Your Garden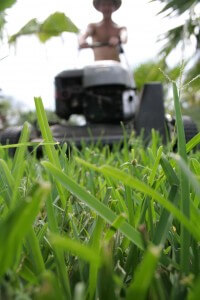 Choosing what to plant in your garden is almost as crucial as the planting itself. Design your landscape based on aesthetic, color, or ease of maintenance. Take into account how annual and perennial flowers will affect the look of your landscape in subsequent years. Next, choose whether to cultivate your spring flowers from seeds, seedlings, bulbs, or transplanted specimens. Ace of Gray's Garden Center stocks a variety of plants suited to the Georgia landscape, but the speed and permanence of planting is up to you.
Landscape Equipment Maintenance
Late winter is the ideal time to service your lawn mower and other garden equipment. Ace of Gray has a fully equipped professional service center to tune and repair your lawn mower. Take stock of your landscaping equipment and replace any shovels, trowels, or pruning shears showing signs of rust or dulling. Well-maintained landscaping tools will help you cultivate a well-tended garden.
Want to know about our newest lawn care tools, professional services, and spring flowers? Call Ace of Gray or stop by our Garden Center.