Are you looking for a Mother's Day gift, a spring birthday present, or a "real world" present for a young lady graduating high school or college? Perhaps you'd simply like to update your home with bright touches of summer color. One of the most popular home décor items in our Gift Shop is the Happy Everything line by Coton Colors. With their wide variety of colors, shapes, and styles, these charming dining accessories are perfect for any Southern space.
Dining Accessories
Happy Everything has, well, everything. These dishes have bright colors, artistic flare, and just the right hint of class to make them perfect for any occasion. Mix and match styles for an eclectic Southern dining experience or choose platters, plates, and vases in matching colors and patterns. Perfect for cookouts, family meals, or elegant dinner parties, these dishes create a masterpiece of any table. Because you can buy Happy Everything piece by piece, they make perfect presents for family and friends. Simply stop by the Happy Everything corner in the Ace of Gray Gift shop and choose the dining accessories that fit your loved one's personal style. For an additional thoughtful touch, personalize dishes and kitchen accessories with a monogram.
Happy Everything Home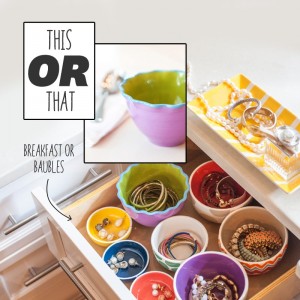 Happy Everything primarily makes dining accessories, but that doesn't mean creativity is out of the question. Repurpose serving platters as hanging wall décor, use kitchen accessories in the garden, or make the most of spare dishes by using them as cute storage bowls. Whether you're shopping for an out-of-the-box thinker or simply the person who has everything, Happy Everything can make everyone happy.
Stop by Ace of Gray for Happy Everything home décor and dining accessories.