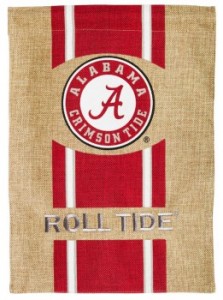 Are you ready for game day?
SEC football season transforms the South. It's not just a passion or a love of the game, it's a way of life. From the first kickoff until Bowl season, your friends and neighbors will be wrapped up in tailgates, player stats, and collegiate colors. Whether you're a football fan or not, there's no way to avoid getting swept away in the thrill of SEC football. Make sure you're game day ready with these college football season essentials from Ace of Gray's Gift Shop.
Tailgating Gear
SEC football season kicks off next week. Is your game day gear kit stocked? Whether you cheer on your team at Sanford Stadium, Memorial Stadium, or parked in front of the big screen in your backyard, tailgating just isn't the same without these college gear essentials.
A Yeti cooler stocked with ice (and drinks!)
Meat and a mini grill
Charcoal, lighter fluid, a spatula, and paper plates
Food, food, food
Music and portable speakers
A canopy (or plenty of sunscreen)
A team logo Tervis or koozie (or both!)
School Colors
You don't want to be that guy on game day. You know, the one who shows up to an SEC football party in khaki shorts and loafers, completely logo-free. Show off your team spirit with a hat, t-shirt, or sweatshirt in school colors. Ladies, game day jewelry is the perfect accent to show off your team spirit!
A Game Day Game Plan
To make the most of the college football season, it pays to be prepared. Map out your strategy for assembling and disassembling your tailgate, stock your trunk the night before, and make sure to arrive in plenty of time to kick back and relax with some pre-game fun. Not going to the game? Deck out your front door in a collegiate-inspired decorative wreath. We have game day gear and decor for UGA, Alabama, Clemson, Mercer, and many more!
Ace of Gray is your one stop shop for SEC football gear. Visit our gift shop to stock up on team spirit!