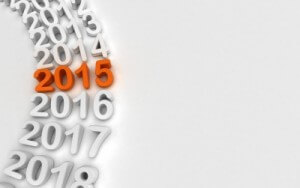 The New Year is finally on our doorstep, reminding us that no matter what happened last year, we get a fresh start. Millions of people across the globe are writing up New Year's resolutions to transform their lives in 2015. While folks across Georgia are joining gyms and planning their annual budgets, Ace of Gray has simple tips to achieve a better year.
Simple Tips for Achieving New Year's Resolutions
Save while you can. There's no better time to plan for next Christmas than when the last one is still fresh in your mind. Snatch up savings on Christmas decor, seasonal gifts, and holiday dining accessories at Ace of Gray's after Christmas sales.
Get healthy. The best way to get in shape isn't to run yourself ragged at the local gym. Find an activity you enjoy to help you get fit this January. Buy some new hiking boots and hit the local trails, pick up a pigskin and play football with your kids, or test your ability to dig through Georgia clay with a new gardening venture.
Plan ahead. There's no better time to plan your spring landscape than pruning season. Whether you want a new tree for the backyard or a complete landscape overhaul, winter is the best time to design a new yard. Ask the experts at Ace of Gray about January roses, late winter planting, and spring sod installation.
Take care of what you have. Whether you're building a protected porch for your outdoor living gear or touching up cracked paint on your shutters, winter provides plenty of time for home maintenance tasks. Make sure your home and garden are in good condition so that you can focus on expansion in the spring.
What's your home improvement resolution for the New Year? Ace of Gray can help! Stop by our store for materials, tools, and expert advice from your neighborhood home maintenance crew.