Ace of Gray is the home to all of your Father's Day ideas and shopping. This blog is all about the dads in your home. If you are confused about what to get him, you have come to the right place! Let's highlight some of your dad's favorite things and show you how we can help you find them!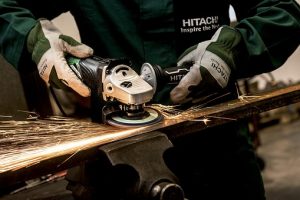 Power Tools
Every father loves power tools and the projects associated with them. Let's face it…dads love having power. At Ace we have all of your power tool needs! From drills to blowers to lawn mowers, we have it all. Search our site to see all of our power tool offerings. A creative gift idea here would be to think of a project you could benefit from. If you would like a gazebo in your lawn, purchase the power tools needed to make it, and print out the gazebo plans. Check this website to see some ideas. Wrap it all up in a gift basket and make Dad happy!
Lumber
Let's assume your dad has all of the power tools he needs. Let's help you get him something to use them on! Many dads enjoy woodworking because it is the gift that keeps on giving. We provide both the tools and the materials necessary to craft simple, practical, or elegant pieces (or one that's a bit of all three!).
Sporting Goods
If your dad is more of an adventurer, this section is for you. We offer all of the best accessories and supplies including clothing & footwear, coolers, and eyewear.
Hopefully we have been and will continue to be helpful in your Father's Day shopping. Remember to visit our website and contact us if you need help finding the perfect gift for Dad!