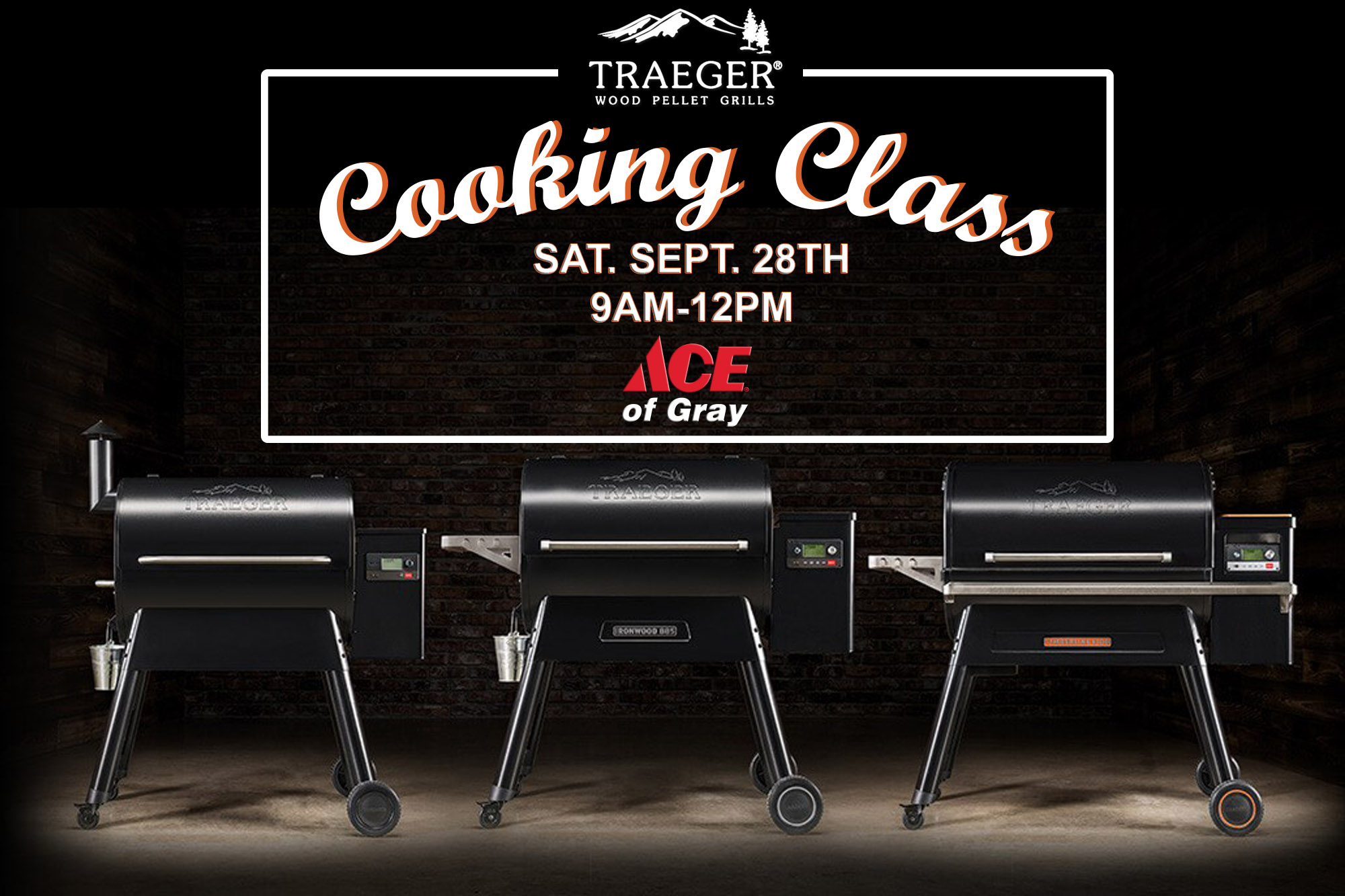 Traeger Grill Cooking Class
Stop by Sept. 28th from 9am-12pm for our First Traeger Grill Cooking Class taught by Christopher Davis and our Traeger Rep. Harley Smith! Learn how prepare and Grill some delicious meals like Beef Tenderloin, Spatchcock Chicken, Brussel Sprouts, Roasted Potatoes, and Peach Cobbler all on the Traeger Grill!
Traeger Grills began over 30 years ago in Mt. Angel, Oregon, sparked by an innovator's idea to focus on the food, and not the grill. From those humble beginnings, a wood-fired revolution was launched, spreading like wildfire, and ultimately forging Traeger into the number one selling wood-pellet grill in the world! Recently Traeger released Two New Types of Grills: Ironwood and Pro Series which both now include their Newest technology WiFire Tech and D2 Direct Drive! Learn from the best on how to operate and use the Number One Wood-Pellet Grill and the Newest Features!
In class we will cover:
Grill Operation
Grill Maintenance
Clean Up
Food Prep
Cooking
Q&A
Tickets are just $40 per person and that includes Food & an incredible Swag Bag full of items to get you Grilling right away!
---