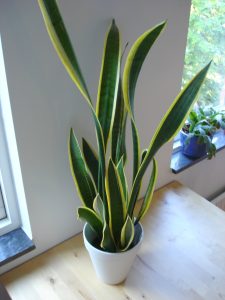 At the Ace of Gray Garden Center, we have a wide variety of plants from Fruiting trees and shrubs to Annuals & Perennials. Our Garden Center is the destination for all of your gardening wants and needs. With two Horticulture, one Landscape Architecture Degree and over 25 years of experience, Aaron and Christopher can help you realize that perfect Backyard Oasis. We pride ourselves on offering you the newest and highest quality plants available. Check out five plants that are easy to keep alive in the house.
Peperomia – This plant can survive in indoor temperatures between 60 and 75 degrees with occasional sunlight.
Shamrock plant – These bright green shamrock leaves can survive in bright or indirect light and only need to be watered about once a week!
Fiddle-leaf fig – Although this plant needs plenty of sun, it can survive in room temperatures between 65-75 degrees.
Areca palm – This indoor plant is a great inspiration if you are dreaming of a move to somewhere tropical. This palm can survive in without much sunlight and watering. These plants should be watered every other week.
Snake plant – Last, but not least, it doesn't get much easier than this plant. This plant can survive in many light conditions and normal room temperatures.
Have you shopped with us? Share your experience on our Facebook page today!
For more information about our products and services, visit our website or give us a call at 478-986-9200.