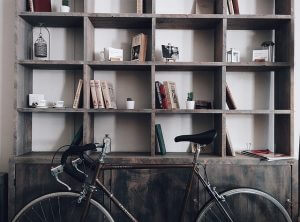 Thanks to a little teamwork (which means that as the clock counted down to zero and the guests descended on your home, everyone was running around like mad cleaning areas that hadn't been cleaned in months) your house is now clean. Why not take advantage of this and start organizing as you put away those holiday decorations? Whether you need totes and shelves or whole storage sheds, Ace of Gray has got you covered.
If those cardboard boxes the Christmas ornaments have been stored in all these years have seen better days, why not get some storage totes from Ace of Gray to put them in? Once they are packed neatly away in your sturdy totes you can decide where they go. There are wall shelf kits that can help you carve out a little storage space in a closet, or if you need something a bit more substantial you could use some freestanding shelves to set in your garage or utility room.
When you begin to bring everything back out that you had packed away during the holidays, you can start evaluating just what needs to stay and what needs to go. Your kids are teenagers now, do you really need the toy box out? Get rid of things that you can stand to say goodbye to. This includes some of those decorations that are looking a bit tired or simply no longer work. As you're taking the lights out of the window, it's the perfect time to check for crumbling caulk. Ace of Gray has the supplies you need to repair it.
Live up to this New Year's Resolution. Don't let all your hard work be in vain. Use some of Ace of Gray's home accessories, organization materials, and renovation supplies to create your own unique home storage.