There's nothing more refreshing than a quick getaway to the natural world, and the Peach State has some beautiful hiking destinations. Here are three great locations for a weekend hike in Georgia.
Constitution Lakes Park
This is a family-friendly trail, rated Easy on a scale of difficulty. The first half-mile of the Doll's Head Trail is ideal for young families and folks with less experience. The entire trail is 2.25 miles–a great way to spend an hour or two.
Cloudland Canyon State Park
The hikes along West Rim Loop Trail are considered Moderate, mostly due to the steep path along Cherokee Falls. (The view is worth it!) Campgrounds are available at this park, including rentals of cottages and yurts.
This is an ideal place to camp out for a weekend–so take inventory of your gear before you arrive. Be sure you're prepared for rain, mosquitoes, campfire cooking, and more!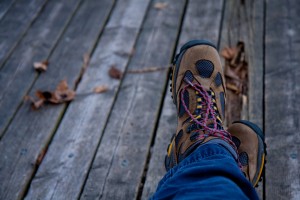 Vogel State Park
Note that this is hike is rated Strenuous. If you do not consider yourself an experienced trail runner, consider if this is a safe option for you and your group. Even if you are at the right experience level, high quality hiking gear will be of the utmost importance on these trails. Your shoes will need good grip, as there are miles of ridges and vertical climbs. Make sure your shoes are broken in, yet well-fitting, and paired with the proper socks for outdoor recreation. The views from the Coosa Backcountry Trail are spectacular, so make sure to invest in your own comfort and safety with the proper hiking gear.
Ready to hit those Georgia trails? Make sure you're prepared with a quick stop at Ace of Gray.