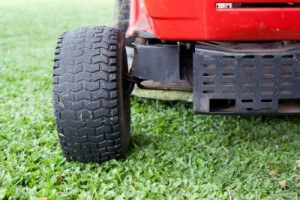 Maintaining a lawn mower has never been easier with the professional services at Ace of Gray. At an affordable cost, residents of Gray, GA have an opportunity to make sure their lawn mowers are serviced as the spring season approaches.
Take your lawn mower to a qualified professional at least once per year to have it thoroughly inspected and maintained. Meanwhile, here are some of the do-it-yourself tips that will keep your lawn mower working this spring season:
Drain all the oil before storage- Ensure that the remaining oil is drained during winter when the machine is not in use for a long time.
Change the oil regularly- If you don't change the oil for more than a season, impurities such as dust and leaves may ruin the mower's engine.
Ensure the air filter is always clean- The air filter blocks impurities from damaging the engine. Accumulated dirt can be washed away by dipping the filter in a detergent. If the air filter does not come clean, you should consider replacing the filter.
In addition to these simple maintenance tasks, there are many other moving parts to keep maintained to ensure the best cut for your lawn. Sharpening or replacing mower blades, repairing broken gears, or replacing old gears will help keep your mower in working condition.
When your lawn mower is properly maintained, you will be able to expect:
Grass will be cut uniformly leaving your lawn neat.
The lawn mower will have its lifespan increased.
You will avoid impromptu repair costs since the lawn mower will hardly break down.
You'll be motivated to keep your landscape healthy and presentable.
Ace of Gray provides full service lawn mower maintenance. Now is a great time to bring your mower in for maintenance before the spring season is finally here.
Photo by foto76 via FreeDigitalPhotos.net