Autumn has swept through Gray, Georgia, breezing through warm-hued trees, colorful fall perennials, and holiday displays abounding with pumpkins, hay bales, and cornucopias. The beautiful reds, oranges, and yellows of fall leaves make the world come to life as plants go dormant and prepare for the cooler months. Preparing your landscape for winter is an important part of autumn, but it's just as crucial to maintain your home. Before the cold snap hits, make sure your home is ready for the chilly weather and imminent morning frosts.
Exterior Home Maintenance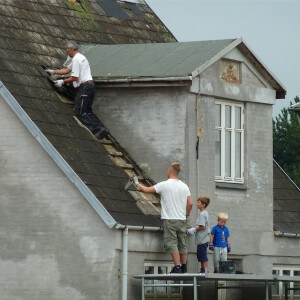 Although southern winters are mild compared to New York or Wisconsin, Georgia frosts, ice storms, and cold fronts wear down home exteriors in the colder months. Proper home winterization will keep cold from seeping into your house, protect your home from water and ice damage, and give your family a safe, warm shelter during the hustle and bustle of holiday shopping. Every autumn, you should:
Replace damaged shingles on your roof
Clear out the gutters
Replace weather strips on windows and doors
Winterize pipes and check drainage
Repair sidewalks and driveways
Add stepping-stones to areas in the yard with heavy foot traffic
Caulk weak seams around the foundation and exterior walls
Remove, repair, and store screens
Winterize and store summer home & maintenance equipment
Interior Home Maintenance
Preparing for winter starts outside, but interior home maintenance will improve your family's quality of living in the months to come. Check for fire hazards, improve the quality of your home air, and lessen the heating bill by following a fall home maintenance checklist.
Check smoke detectors and carbon monoxide detectors
Inspect heating units and stoves
Clean and inspect the fireplace
Replace air filters
Switch the direction on ceiling fans to pull the warm air upwards
Check the insulation in your attic and storage areas
Install heavy curtains to insulate windows
If you need materials and tips for your home maintenance projects or need assistance getting started, call Ace Hardware of Gray, GA.