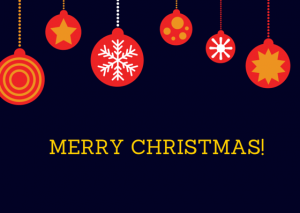 The weeks of preparation are finally paying off. Around Gray, folks hang last-minute ornaments on trees, put the finishing touches on their holiday grocery list, and finish wrapping the gifts they've spent months collecting for family and friends. Christmas is a season filled with the hustle and bustle of the holidays. We've had a merry season helping customers find that perfect gift for everyone on their list. We've packaged Big Green Eggs, wrapped up kids' art sets, and put the final bows on holiday wreaths for mom. We've even made custom Christmas bouquets for holiday hostess-gifts. But at its heart, the holiday isn't about the gifts we give and receive, but about the people we share it with.
We pray your holidays are filled with laughter, joy, peace, and fulfillment. As you relax and reconnect with the people you love, think back on the blessings of the year and imagine the blessings to come. We can't wait to hear about them!
Merry Christmas from your friends at Ace of Gray!