With Mother's Day just a few weeks away, we're rolling out the gifts for that special woman in your life. Moms work hard all year long to take care of the kids and maintain beautiful homes. Whether you're celebrating your mother, a friend, or the mother of your children, the Ace of Gray Gift Shop has everything you need to make May 11th unforgettable.
Gift Shop Ideas for Mom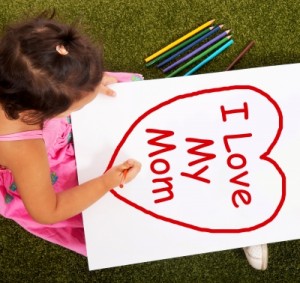 Our gift shop is full of items to make mom happy this May. We have picture frames and home décor, Willow Tree mother figurines, Bridgewater candles, and cute baubles that make perfect Mother's Day gifts from kids. Treat your mom to cute spring outfits from our Charlie Page collection, or make sure she's ready for football season by giving her school pride clothing. Want to make that new hat, tote, or cooler even more special? We offer monogramming, embroidering, and heat-press decals for our gift shop items!
Get Your Hands Dirty
A gift from the hands is a gift from the heart. If you want to give mom a unique and lasting present for Mother's Day, it's time to paint your thumb green and get out the garden supplies. Cross something off her to-do list by weeding the garden, laying new flowerbeds, or building a natural fence around the yard. If you're really looking to impress, take care of those home maintenance tasks your wife has been asking you to complete. Stop by Ace of Gray for tools and materials, flowers and garden supplies, and expert tips on creating a stunning Southern home.
Show your mother, wife, and any mom in your life how much you appreciate her. Ace of Gray has the perfect gift no matter what she likes.