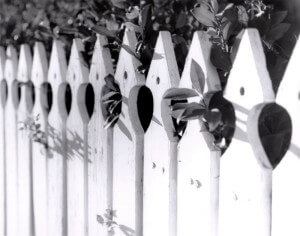 Unless they're selling their homes, most Gray residents don't step back and think, "how can I add curb appeal to my property?" Longtime homeowners tend to take projects in steps – updating a flowerbed here, repainting a fence there – without truly considering a cohesive design. But curb appeal is about more than selling your home. Curb appeal allows homeowners to welcome friends and neighbors to a little slice of their life before they ever step through the front door.
5 Ways to Add Summer Curb Appeal
Think big picture. Instead of adding a new perennial to a pot on the front porch, take a step back and consider which areas of the yard are bare, overfull, or discordant with the overall landscape.
Fix it up. Does your porch need repainting? Have your shrubs become straggly and overgrown? Is your mailbox on its last legs? Before digging into the fun parts of updating the landscape, attack the problem areas. Repaint, prune, and fix any hardscape elements in disrepair.
Add some color. There's no quicker way to update a lackluster yard than to brighten it up. Repaint the front door in a bold hue, hang colorful birdhouses from stately shade trees, or plant pops of color along the sidewalk. Just be careful not to over-color the landscape. Remember: If you wouldn't wear two colors together, they don't belong in the same garden.
Consider the season. Have you fallen in love with begonias? Snatch them up from the Ace of Gray Garden Center. But don't stock your garden with only spring and summer blooms, or the landscape that looks lush in June will seem bare and bedraggled come October.
Hardscape. Flowering shrubs and summer perennials aren't the only ways to update your outdoor space. Add year-round visual interest with stone pathways, wrought-iron benches, birdbaths, and tasteful lawn ornaments.
Visit Ace Hardware in Gray for all your outdoor home improvement needs.