Lighting affects so much about the way guests see your home. Good home lighting can transform a living space, making it warm, inviting, and elegant. Bad home lighting can make your rooms seem dreary, harsh, or dirty or cluttered. Whether you're buying a new bulb, a table lamp, or a brand new fixture, flip the switch on the right lighting.
Illuminating the Basics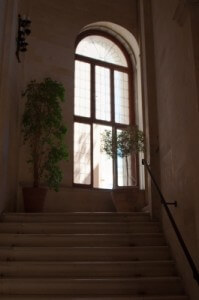 Cast a little light on the bare bones of your home with the proper lighting for each space. Homes with big windows and plenty of natural light have an edge over homes with limited windows. Homeowners often try to make up for the lack of natural light with stark overhead lighting. But too much overhead lighting can make the room appear just as unwelcoming as shadows.
Create light on every level with a combination of overhead fixtures, table lamps, and floor lamps
Choose lighting with multiple settings like three-click lamps or a wall dimmer instead of a simple switch for lighting fixtures
Focus on overhead illumination in the kitchen
In the dining room, draw the eye to the table with a lighting fixture centered over the dining room table
Choose warm light LED bulbs over fluorescents or LEDs with stark, white light
In the bedroom, use table lamps and floor lamps to create a peaceful ambiance
Light around mirrors, especially in the bathroom
Lighting the Way
Feeling dull and dreary this winter? Shine a little light on the situation. Better lighting can affect your mood, making you feel happier from day-to-day. Small changes (like buying a new type of light bulb) and bigger ones (like installing a new overhead fixture) can both transform the atmosphere of your living space.
For tips, tools, and supplies for your next lighting project, visit Ace Hardware of Gray. Always ask for professional assistance with a lighting project you've never tackled before.