The sun is shining, the birds are singing, and another season springs up all around us. The team at Ace of Gray is working hard to make this spring a success. We're overhauling our home decor, updating our clothing selections, and getting the garden center ready for another season of flourishing veggies, flowers, and shrubs. Are you ready for spring in Gray?
Spring Kickoff Weekend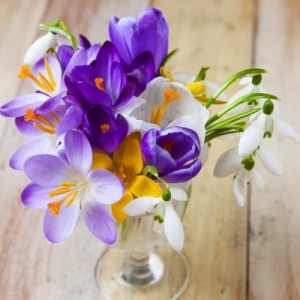 The eggs are stuffed, the dresses are pressed, and you've finally convinced your son to wear a bow tie this Easter. What's left to prepare for a season of renewal? The Ace of Gray Spring Kickoff weekend! Join us on Saturday, March 26th from 9am-2pm for an afternoon of spring sales and outdoor adventures. Our garden center is fully stocked with your favorite spring colors. Scoop up the best seasonal blooms during our spring plant sale. Ready to change the way you tackle landscaping? Test drive a Cub Cadet utility vehicle and experience a smoother ride, better maneuverability, and better results than with your old mower.
Spring Ladies Night Out
Whether you need the perfect Mother's Day gift or you simply want to treat yourself to a night on the town, you won't want to miss Ladies Night Out. Our spring event will be full of seasonal sales on home decor, fun new crafts for your kids, and plenty of laughter as you and your friends enjoy refreshments and adult beverages. As ladies night approaches, keep an eye on our Facebook page for the latest freebies, sales, and exclusive merchandise we'll have available at Ladies Night Out on April 28th.
Want to learn more about spring home and garden events in Gray, GA? Call Ace of Gray or visit our home improvement store.