Not sure what to get that special someone this year? Valentine's Day can put a lot of pressure on relationships, no matter how long you've been together. But you have an ace in the hole! Ace of Gray has every Valentine's Day gift you could ask for.
The Valentine's Classics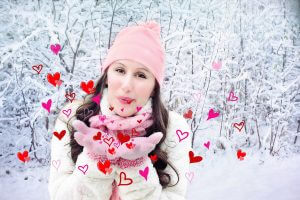 Does your S.O. love the classic romance of Valentine's Day? So do we! Every year we get creative with well-loved gifts like chocolate, teddy bears, gift baskets, and fresh bouquets from our in-house florist. You can even personalize presents with monograms. And we deliver! Surprise your spouse with their favorite flowers at work or send your daughter a box of candy at school to show her you'll always be her #1 supporter (and supplier of chocolate).
Tough Lovers
Does your loved one prefer muddy boots to chocolate kisses? We can help! Our gift center isn't all hearts and roses. We also carry practical gifts that will show the adventurer in your life how much you care. Buy his and hers hiking boots and plan a night of camping just for two, or get your husband that Stihl leaf blower he's had his eye on. It's a gift for him and a gift for you. After all, acts of service is one of the 5 Love Languages!
Crafts and Kisses
Sometimes the best gifts are the ones made with care. Do you have a dozen DIY gifts pinned online? Get crafting! Ace of Gray has craft supplies and building materials to make your DIY Valentine's Day gifts a breeze.
Whether you're a romantic planner or a last-minute shopper, Ace of Gray has what you need to make this Valentine's Day a success.