With the birds chirping outside our windows, green grass, and sunny skies, it's hard to believe spring hasn't arrived. After a mild winter, homeowners in Gray will have their hands full tackling spring landscaping projects earlier than usual. Is your mower up to the task?
Spring Mower Maintenance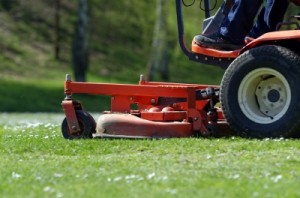 We ask a lot of our mowers each year. From March to October, they're working nonstop, keeping our lawns neat and welcoming. But after a season in the shed, most mowers need some fine tuning to be up to the job of spring lawn care. Before taking your mower out for a spin, check off these maintenance items:
Change the oil
Fuel up (if you didn't drain the gas last fall, do so before topping off the tank)
Replace the spark plugs
Clean the undercarriage thoroughly
Sharpen mower blades
Oil wheel bearings and other moving parts
Ace of Gray Equipment Repair and Service
We know you have a lot on your plate this spring. From spring cleaning to planting a spring vegetable garden, you may not have time to give your yard equipment the attention it needs. Make an appointment at Ace of Gray for mower maintenance and repair. We'll examine every part, giving your mower, weed whacker, and other lawn equipment a new lease on life.
Visit Ace of Gray for cutting-edge lawn mowers, equipment maintenance and repairs, and parts for DIY mower repairs. We're already booking spring mower maintenance; call to schedule your repair today.