Autumn is upon us, and the weather in Gray, Georgia is inching toward those cooler fall evenings. Your neighbors are hitting the hardware store for fall maintenance machines, or maybe enlisting professional help for their fall landscape maintenance. But why is it so crucial to aerate and overseed in the fall?
Aeration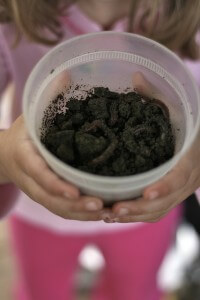 Core aeration distributes shallow, even holes across your lawn, breaking up dense soil and thatch buildup. Aerating your yard allows water, air, sunlight, and nutrients from fertilizer to penetrate to the root of your grass, revitalizing your landscape. The plugs encourage decomposition of tightly woven thatch, and are particularly vital in Gray, Georgia where our dirt contains a large percentage of easily compacted clay. Aeration also resolves drainage issues, dispersing the pools that have collected from our rainy Georgia summer. Annual aeration is a critical component of cultivating a lush, green landscape.
Overseeding
After aeration, the next logical step in lawn care is overseeding. Not only do the plugs allow seeds to penetrate the loosened soil, but fall also provides prime conditions for cool weather grasses like fescue to grow. The warm days and cool nights of autumn redirect nutrients from the blade of your grass to the root, making fall the season for overseeding. The new seed, protected by your core aeration, will quickly fill dry patches, dog spots, and areas worn by heavy foot traffic. By overseeding after the brunt of summer's heat and before the first winter frosts, you give your lawn time to establish before the dormancy season. Annual aeration and overseeding boosts the vitality of your grass, giving you a thick, thriving Gray, Georgia landscape.
Aeration and overseeding are easy to accomplish with the right equipment. Visit the Ace of Gray Garden Center for machinery, seed, soil, and more.