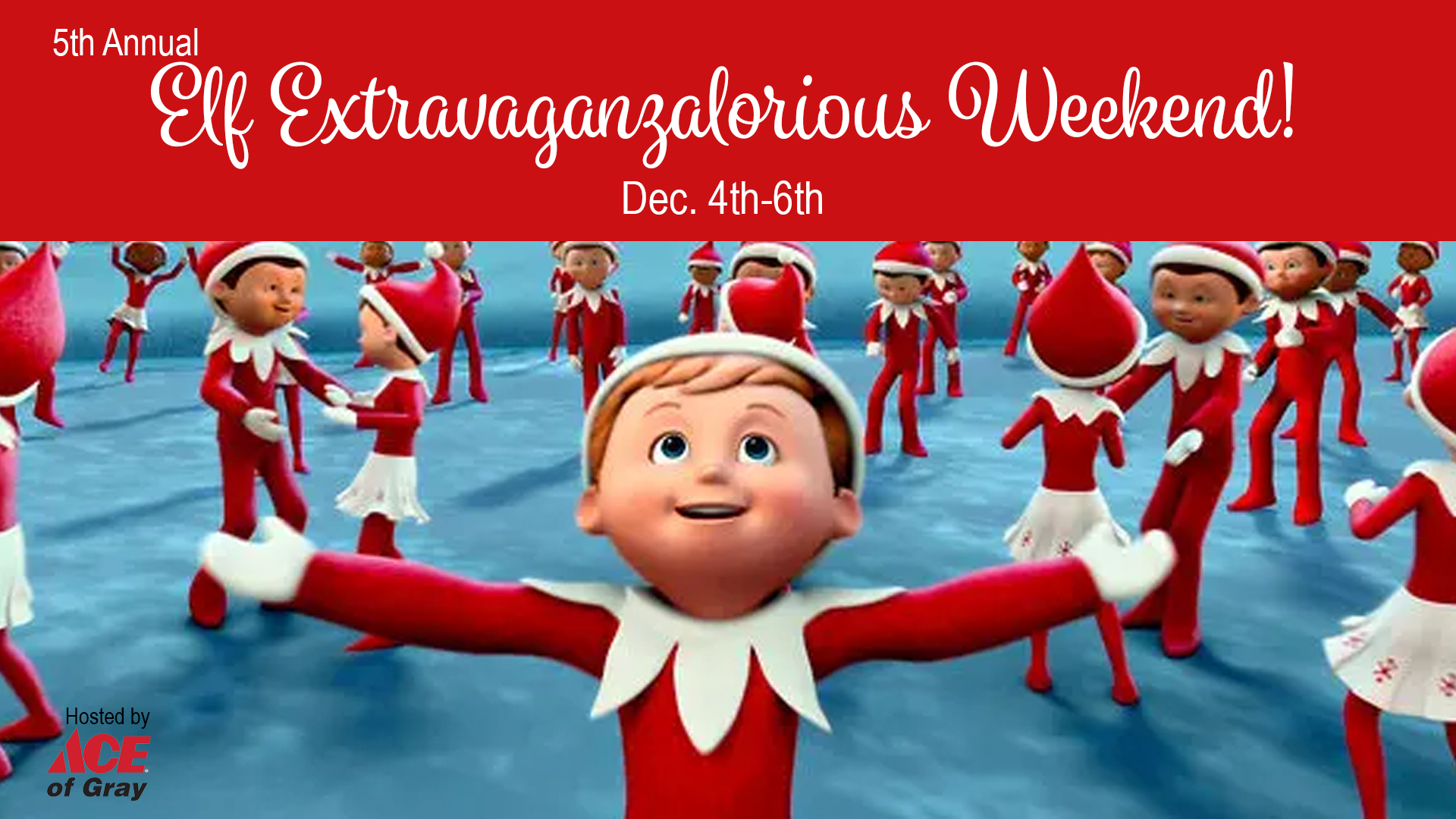 5th Annual Elf Extravaganzalorious Weekend!
Join us for our 5th Annual Elf on the Shelf Extravaganzalorious Weekend! We already got word from Merry Grayace, our Ace of Gray Scout Elf, that all her friends are SOOO excited to see our favorite little customers that they're staying all WEEKEND!
Unfortunately, Santa won't be here to take pictures, but he did send some great props and Kelly Claus made our Nursery into an amazing winter wonderland for pictures!
Stop by Dec. 4th-6th to take Selfies with the Scout Elfies throughout our store with our annual Scout Elf Scavenger Hunt! Post your selfies for a chance to Win an Elves at Play Kit!
Put your name in to Win an Artic Fox and a Saint Bernard Elf Pet for your own Scout Elf! Winners will be announced on Monday, Dec. 7th!
Parents, this is a great time to shop for Christmas! All Kids Clothing & Toys and Gift Shop Christmas Decor & Clothing specific will be 20% Off including Elf on the Shelf!
Plus, Get an Elf on the Shelf Advent Calendar FREE with purchase of $25 in Elf on the Shelf merchandise all weekend long!