For anyone with a green thumb, fall can be a difficult time of year. Lawns are starting to sprout after the yearly aeration and overseeding, but flowerbeds are beginning to look bare. The stunning fall foliage hasn't quite reached our southern homes, and the decorative pumpkins and squashes are starting to wither. Landscape maintenance like laying beds, correcting drainage issues, and fall fertilization makes your spring gardens flourish, but sometimes fall flowers are just what your Georgia garden needs.
Dividing Perennials
With the cooler nights, warm days, and abundant sunshine of Gray, Georgia, fall offers ideal conditions for plant reestablishment. Dividing your perennials ensures your garden will thrive in the years to come. Walk your garden and determine which perennials are crowded, shrinking in size, or producing fewer blooms. Choose a new location with plenty of room, remove dead leaves and stems, and use sharp tools when dividing your roots. Spread the root system, and then replenish the soil with nutrients and proper irrigation. Fall weather promotes root growth, allowing replanted blooms to establish quickly.
Fall Planting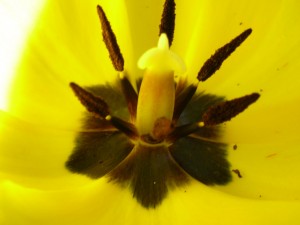 Whether you love beautiful blooms or versatile veggies, autumn planting gives your yard a bold splash of color that will carry your landscape through the holidays. Traditional fall favorites include colorful mums with their assorted petal designs, dramatic and showy pansies, and the hardy, vivid jewel tones of violas. Asters add color variety and simplicity of shape, while snapdragons give your garden bold color and unusual, blooming towers. Transition your fall vegetable garden into the holiday festivities with the rich color of ornamental kale and plump pumpkins. Fall flowers and vegetables make the perfect decoration, both in the garden and on the holiday table.
Ace Hardware of Gray, GA has a variety of mums, pansies, and pumpkins to give your gardens an autumn boost. Stop by or call us for more information on fall planting.