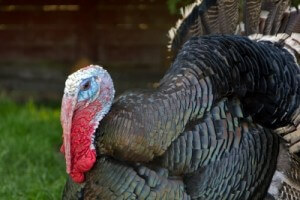 Turkey season marks the end of the 2014-2015 big game season for Georgia hunters. As a turkey hunter, you want to be well prepared for the upcoming season with outdoor gear, ammo, and a hunting license from Ace of Gray. Get the information and equipment that you need before the big day to make the most of the season.
Ace of Gray has all of the tips and tools required for turkey hunting season in Georgia. You can pick up your hunting license and stock up on supplies all in one trip. We offer a wide range of camouflage gear including hunting blinds and folding chairs, allowing you to stay hidden from the game. Make sure to check out our emergency supplies, alert whistles, batteries, and first aid kits. You can also stock up on ammo with us.
Are you in the market for clothing or footwear? Warm weather hunting gear such as hand warmers, thick jackets, and propane lanterns are essential for staying warm, dry, and safe on chilly, wet spring days. Ace of Gray keeps more than 1,000 pairs of boots in stocks from all of the top brands including Ariat, Durango, Georgia Boot, and Rocky. Shop rugged work wear with Carhartt, style and comfort with Columbia, and cutting edge technology with Drake Waterfowl.
The 2014-2015 turkey season in Georgia runs from Saturday, March 21 through Friday, May 15, 2015. There are three turkeys allowed per season, which includes the special opportunity season. Please plan accordingly. The special opportunity season is for adolescents age 16 or younger and individuals with mobility impairments (i.e. single-leg amputation above the knee, paraplegia). Hunters participating in special opportunity must be accompanied by an adult who is not allowed to take or attempt to take a turkey.