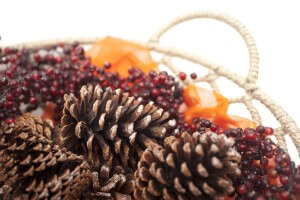 Here at Ace of Gray, we know we're blessed. After all, we have an endless bounty in blooming winter landscapes, gifts to share for the holiday season, and outdoor living accessories. We have a fresh list of delicious Southern treats to cook this Thanksgiving, thanks to our special guest at Ladies Night Out. And we're rich in people: friends, family, and customers we've known for years.
This Thanksgiving, take a step back from the hustle and bustle of daily life to remember the abundance of blessings in your life. Look with new eyes on the people you see every day, the blessings of hearth and home, and the family traditions that truly make the holidays. When you're stuffed with turkey and pumpkin pie and full to the brim with memories of another festive holiday, Ace of Gray will be here to help you celebrate the holiday season.
Happy Thanksgiving from your friends at Ace of Gray!