Last week's deep freeze reminded us that winter weather can reach our homes in Gray, GA. With temperatures declining again this weekend, we're bundling up our kids and keeping our pets indoors until the inclement weather has passed. But what are we doing to protect our homes from the cold? Winter's chill often reveals breaches in our home's defenses that we missed during fall home maintenance. Worn weather strips, drafty windows, and malfunctioning thermostats can mean the difference between enjoying the evening with your family and sniffling on the couch. Protect your family this winter with a few simple home maintenance tasks.
Keep Out the Cold
If you're heating bill has skyrocketed, check your home insulation. Feel around windows and doorframes for leaks of cold air. Reinforce caulk around windowpanes, replace worn weather strips, and hang heavy drapes to insulate window glass. Use caulk around pipes and ducts with exterior entry points into your home. Consider adding additional home insulation to drafty attics and cold basements. If your thermostat runs on batteries, replace them now to get an accurate representation of just how much energy your home insulation is saving.
Invest in Heating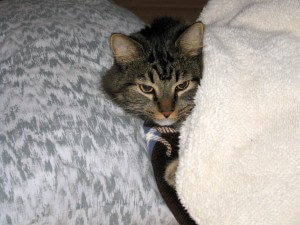 Freestanding space heaters are often more cost and energy efficient than central heating. If your family gathers in the living room to watch movies at night, buy a portable heater. Do you get cold at night? Add a space heater to your bedroom. If your family loves to entertain, invest in a patio heater to warm your outdoor living space. Ace Hardware designs outdoor heaters for both elegance and efficiency, giving your family the same versatility you enjoy in warmer months. Ace of Gray also carries heated doghouses for outdoor pets.
Not sure how to fix your the draft in your home? Stop by and ask the professionals at Ace of Gray. We're happy to share our professional experience, practical knowledge, and affable assistance with all our customers.