Every tailgater has a list of Must Haves. For some, it's a portable grill and a lucky spatula. For others, it's a favorite drink, crisp and cold. But no tailgate is complete without a cooler. From tender patties and fresh toppings to refreshing drinks and icebox desserts, a cooler keeps the tailgate essentials ready to play. Without a good cooler, a summer tailgate is nothing more than eating chips in lawn chairs. But a cooler—and the game day essentials it defends—takes tailgating from a halfhearted party to an epic celebration. Which cooler do you trust to stand by your side while your team gears up to win?
Yeti, the Ultimate Tailgate Cooler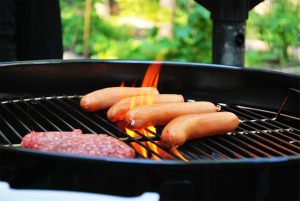 Whether you're tailgating a Braves game, a United match, or preseason SEC football, your cooler should be stocked to carry your team to victory. Yeti coolers are tailgating MVPs. They're designed for peak performance, with a spacious interior, straps and handles for convenient transportation, and maximum ice retention. No need to fear that your burgers went bad in the 95 degree Georgia heat. Yeti can keep food cold for days. When you're ready to eat, just crack open the cooler and get cookin'. Yeti coolers come with hard and soft sides, and are available in a variety of shapes and sizes. You can even get a team decal to show off your team spirit. And when you buy a Yeti cooler from Ace of Gray, you get free ice for life!
Is your Yeti a game day essential? Let us know why you love tailgating with a Yeti cooler!