Spring is creeping up to Gray, bringing with it warm breezes, bright blooms, and the promise of outdoor entertaining. But flowers aren't the only plants taking root in our gardens: weeds are preparing to sprout, too. Prevent a yard full of summer weeds by applying a preemergent herbicide to your grass.
Timing Preemergents
When deciding when to apply preemergent herbicides, it's important to remember: the calendar varies from state to state. While most landscapers recommend applying winter weed-killers around the middle of March, Southern gardeners follow a different timetable. Due to our early growing season and temperate winters, Georgia landscapers recommend applying preemergent herbicides no later than March 1st. Because preemergents are designed to kill spring weeds before they sprout, late applications of preemergent herbicides are ineffective.
Tailoring Preemergents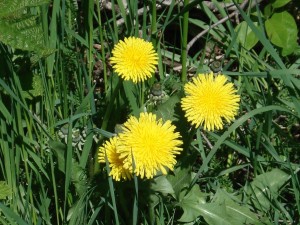 Maintaining a luscious lawn isn't hard work, but it does require foresight, planning, and a little help from the professionals. Preemergent herbicides are chemically designed to protect your lawn as they kill early spring weeds. Because of the specificity of their chemical makeup, each preemergent targets a specific type of weed. Apply herbicides tailored to the weeds that sprout in your yard each year. Southern landscapers should be wary of "weed and feed" preemergent/fertilizers. In the heat of Georgia summers, these herbicides often burn your grass, leaving dead and brown patches in your landscape.
Maintaining Home Lawns
Well-tended grass is the best way to deter spring weeds in your lawn. The thicker and healthier your grass, the less room for weeds to take root. To limit crabgrass and other spring weeds, mow your lawn with a sharp-bladed mower, water your grass sufficiently during summer heat and winter drought, and fertilize your yard in early autumn and late spring.
Ask the landscape professionals at Ace of Gray which preemergent herbicide is right for your lawn.